April 5th was my thirty-first birthday …
It was like turning 22 after celebrating your 21st birthday the year before… except I'm 31. Not 22.
However, I'm really in such a wonderful time of life, much, much, much to be grateful for.
And, before things move too much farther along, thought I should let you know, I have a baby bump! We're expecting a little girl this July, hurrrrrray for sisters!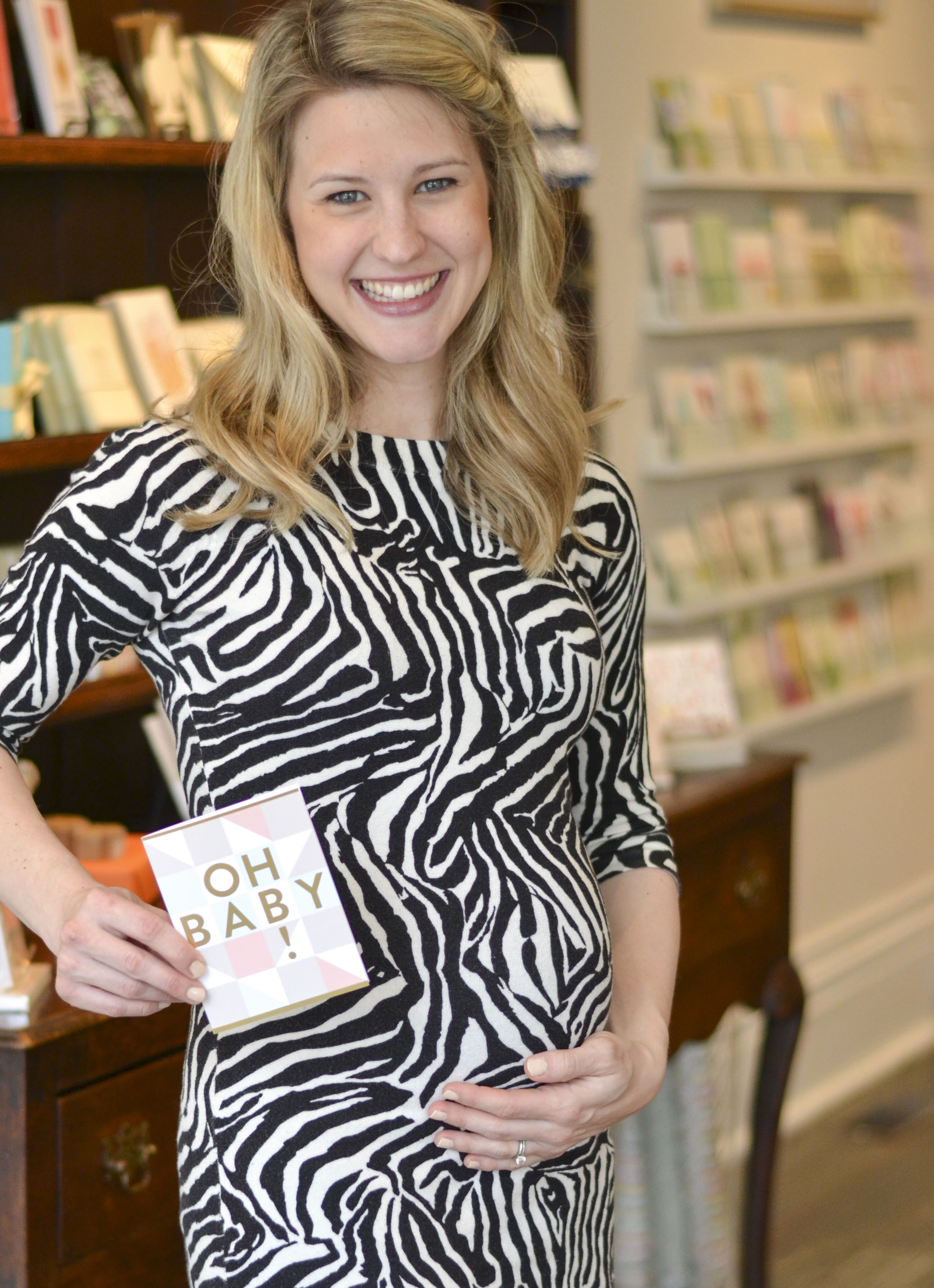 This card was picked off the shelf at the new paper shop in Lexington, which I'm delighted to feature next week, stop back in for a peek.
We're revamping pieces of the website so it seemed appropriate during the week of my birthday to feature the new About Me page. A few of my favorites are below.
Favorite thing about the south?
Cheese grits! But seriously, the Southern warmth received from friends, family, our vibrant color pallets and patterns and in our food sums up what I most adore about the south.
What makes you get out of bed?
I guess I've always been a busy bee, and definitely a morning person. I've realized not everyone's mind is going through about 10 projects at a time, whether it's planning a card line, deciding on details for a party, setting a marketing strategy or decorating a part of my home- I love creating. But ultimately, I'm driven by the desire to make a difference and impact those in my sphere of influence for the better.
How did you decide to begin Mellen?
I have always wanted to work creatively. Looking back to a family trip to Disney World in the third grade touring MGM Studios I watched artists working over sketch pads and was mesmerized by the possibility of a career in design. The dream developed to running my own stationery company. I worked in local gift boutique in college that allowed me to study competitors. I spent spring break developing my first card line and then found myself graduating and joining a greeting card company located right here in the bluegrass, Wall Street Greetings. Through their support I started Mellen. Today I am President of Wall Street Greetings and enjoy keeping Mellen going on the side.
Read more here